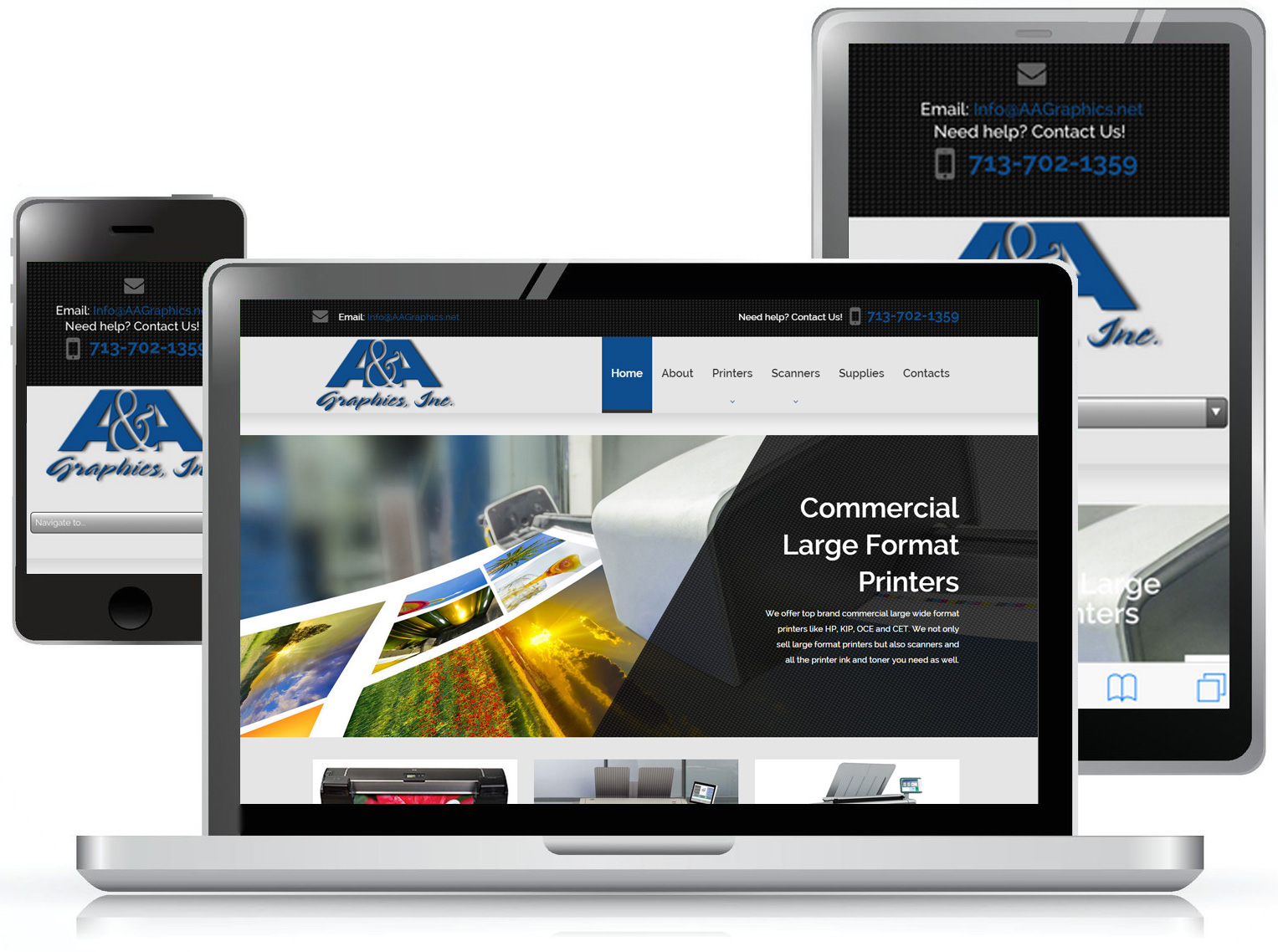 A&A Graphics Website Design
A&A Grpahics had an existing website that needed to be redeveloped in order to make the companies online presence more impressive and visible. The website was not getting the traffic needed to be succesful. Web Sales Group designed a website that was appealing to the customer as well as the search engines. We utilized web design techniques that draw the attention of the user which created a professional and friendly image. A&A Graphics website traffic and sales are continuing to increase.
About A&A Graphics in Houston TX
A&A Graphics is located in Houston TX and is a retailer of high end commercial large format printers. For more than 20 years they have provided the highest quality printers to Oil & Gas, Manufacturing, Engineering and Architectural industries around the world. They are experts in assessing, planning and implementing document technologies in order to assist companies to become more efficient and profitable. A&A Graphics consistently offers the highest level of customer service that results in superb customer relationships.
Visit A&A Graphics Website:
AAGraphics.net
Website Info
Client:
A&A Graphics
Location:
Houston, TX
Type:
Corporate Retail Website
Web Address:
www.AAGraphics.net
Services Provided:
Responsive Web Design, Graphic Design, Search Engine Optimization (SEO)