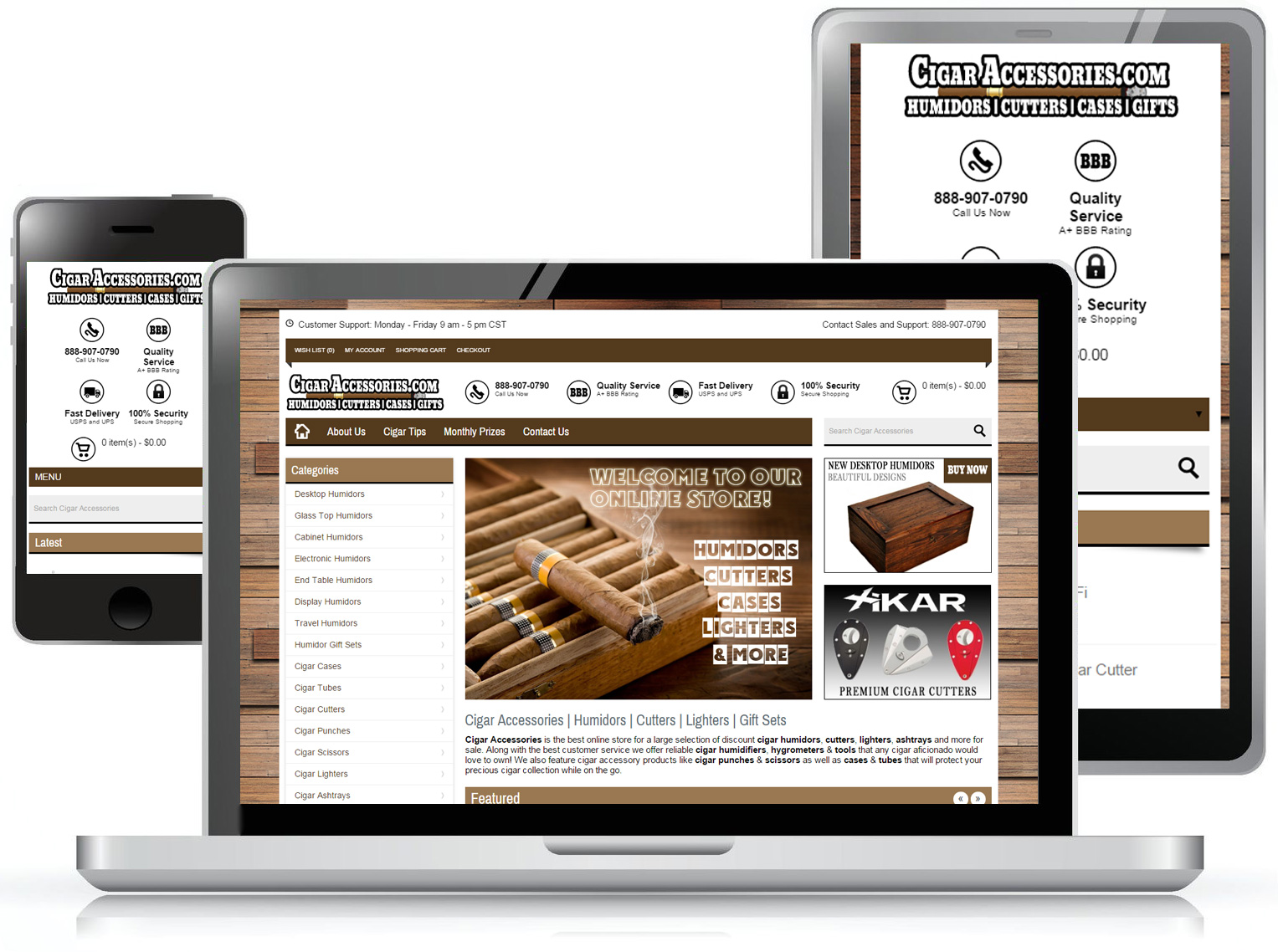 Cigar Accessories Website Design
Web Sales Group developed this eCommerce website to increase online sales for Cigar Accessories. Search Engine Optimization (SEO) is crucial for any eCommerce website so we implemented all the proper techniques to have the site rank well for the primary keywords. Creating a visually friendly website is also very important so we designed a site that gives the customers a professional first impression. Since creating this site for Cigar Accessories sales have more than doubled and continue to increase.
About Cigar Accessories in Houston TX
Cigar Accessories has been a WebSalesGroup.com company since 2004. We offer online sales of cigar humidors, lighters, cutters and more through our eCommerce store based in West Houston near Katy Texas. You'll find all the cigar accessories any cigar lover would need at discount prices. If you're looking for a gift for a friend or family member that smokes cigars our online store is the place to shop.
Visit Cigar Accessories Website:
CigarAccessories.com
Website Info
Client:
Cigar Accessories
Location:
Houston, TX
Type:
eCommerce Website
Web Address:
www.CigarAccessories.com
Services Provided:
eCommerce Development, Responsive Web Design, Graphic Design, Search Engine Optimization (SEO)