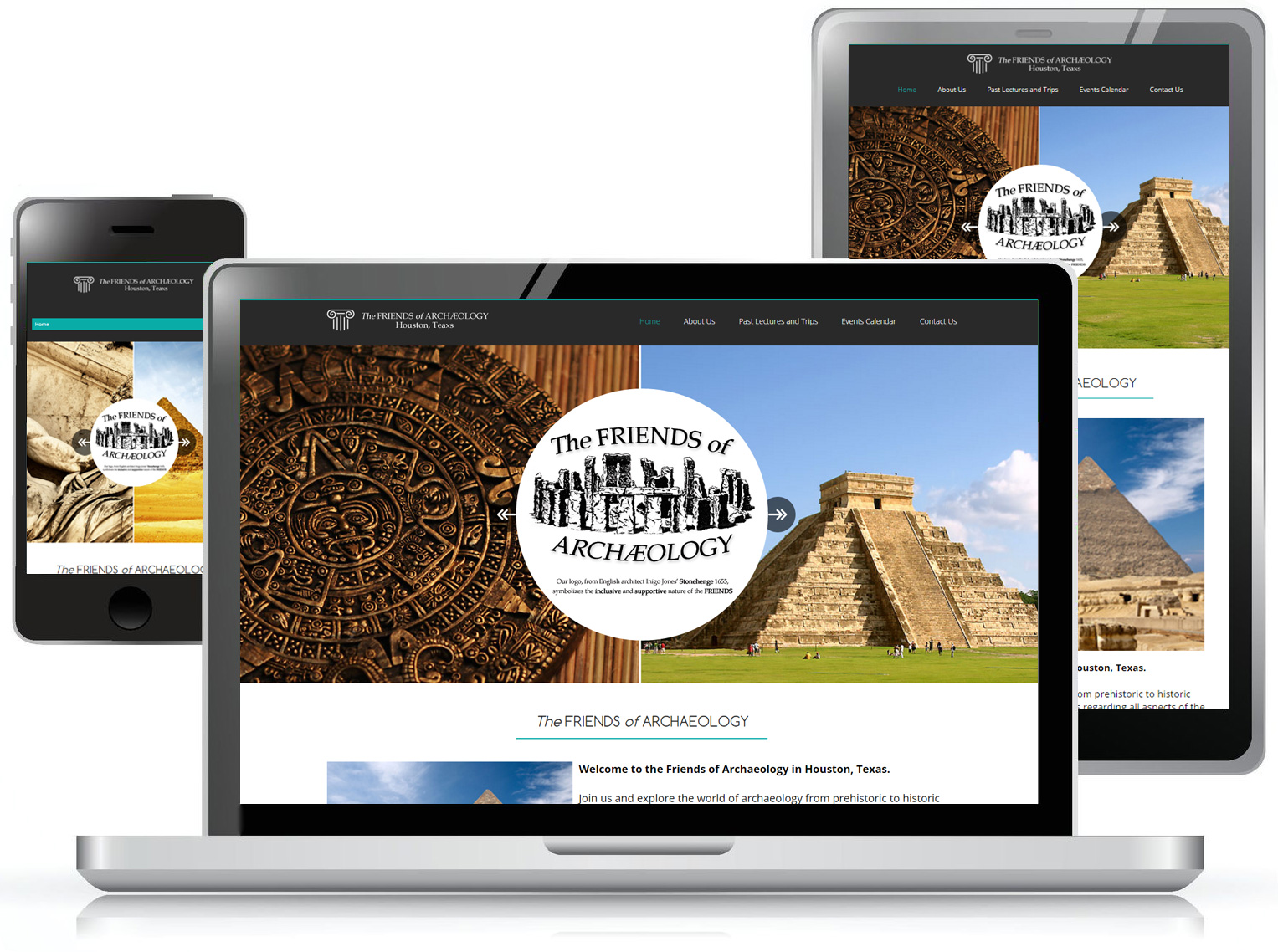 The Friends of Archaeology Website Design
The Friends of Archaeology organization requested web design services from Web Sales Group becuase they did not have a website. Many of their members were interested in having a website designed so they would have a place to promote their upcoming trips and events. They also wanted a place to be able to post pictures and stories of their past trips, seminars and other events. We've made it very easy for members to pay their membership dues and trip fees online as well. The site was implemented with Search Engine Optimization (SEO) techniques so potential new members can easily find the website on the major search engines. The board members have been completely satisfied with how the web design turned out and are very impressed with the extremely quick updates we provide for them.
About The Friends of Archaeology in Houston TX
The Friends of Archaeology in Houston, TX is an organization that has focused on learning about ancient art and archaeology. They offer public lectures and seminars that are free to the public and also organize trips and excersions to get more hands on. They have been running this organization for over 20 years and meet at the University of St. Thomas near downtown Houston, TX.
Visit The Friends of Archaeology Website:
FriendsOfArchaeology.com
Website Info
Client:
The Friends of Archaeology
Location:
Houston, TX
Type:
Organization / Travel Website
Web Address:
www.FriendsOfArchaeology.com
Services Provided:
Responsive Web Design, Graphic Design, Search Engine Optimization (SEO)