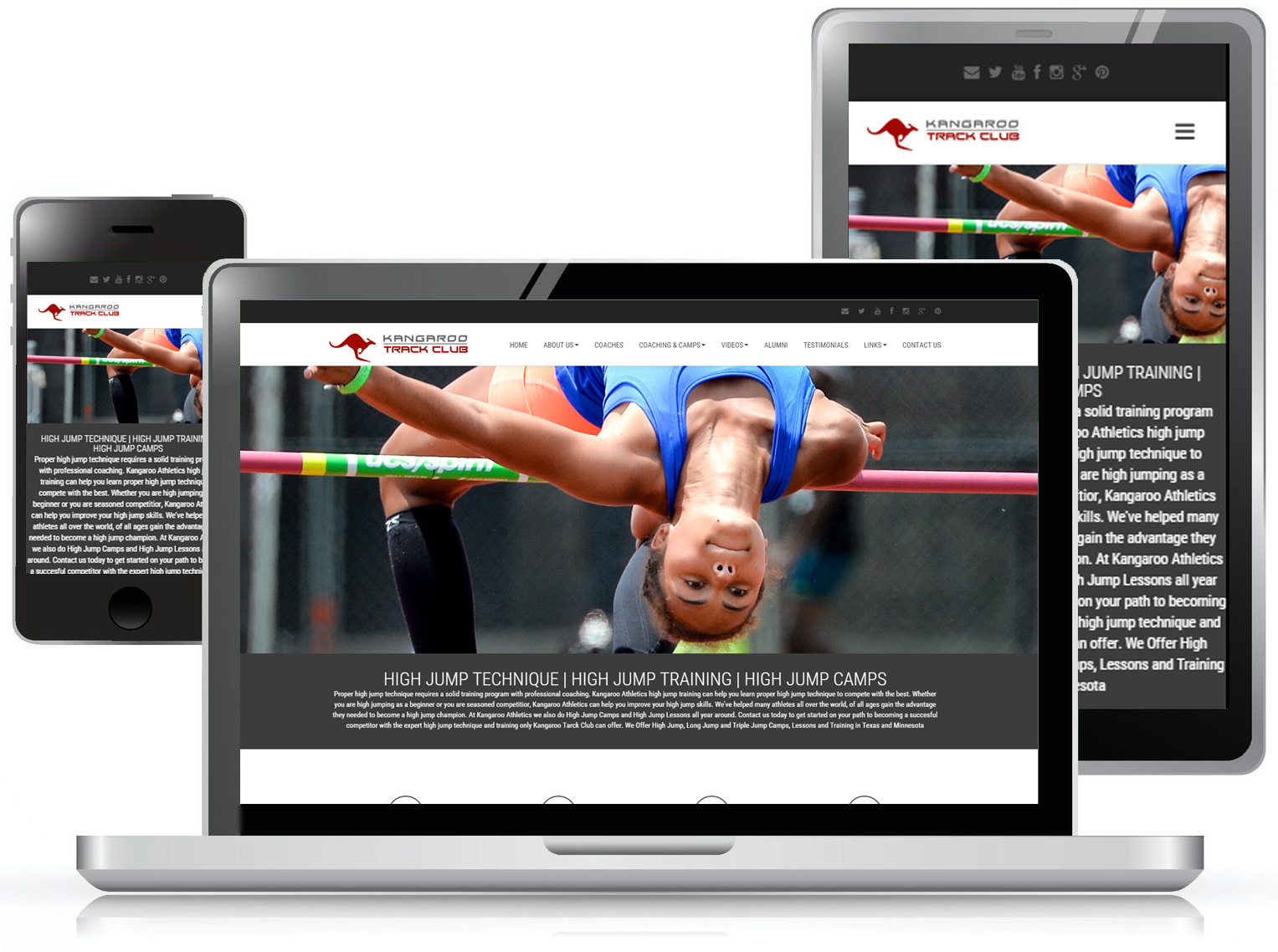 Kangaroo Track Club Website Design
Kangaroo Track Club hired Web Sales Group to create a more impressive look and feel to their website. The responsive web design they now have is not only appealing to their customers but it's search engine optimized as well. Their website is getting more traffic than ever before and memberships continue to rise.
About Kangaroo Track Club in Houston TX
Kangaroo Track Club offers professional training for high jump, triple jump and long jump competitors from olympic champion coach Hugo Munoz in Texas and Minnesota. Coach Munoz has created champions from many of his students and continues to grow his business due to these successful results.
Visit Kangaroo Track Club's Website:
KangarooTrackClub.org
Website Info
Client:
Kangaroo Track Club
Location:
Houston, TX
Type:
Small Business Website
Web Address:
www.KangarooTrackClub.org
Services Provided:
Responsive Web Design, Graphic Design, Search Engine Optimization (SEO)