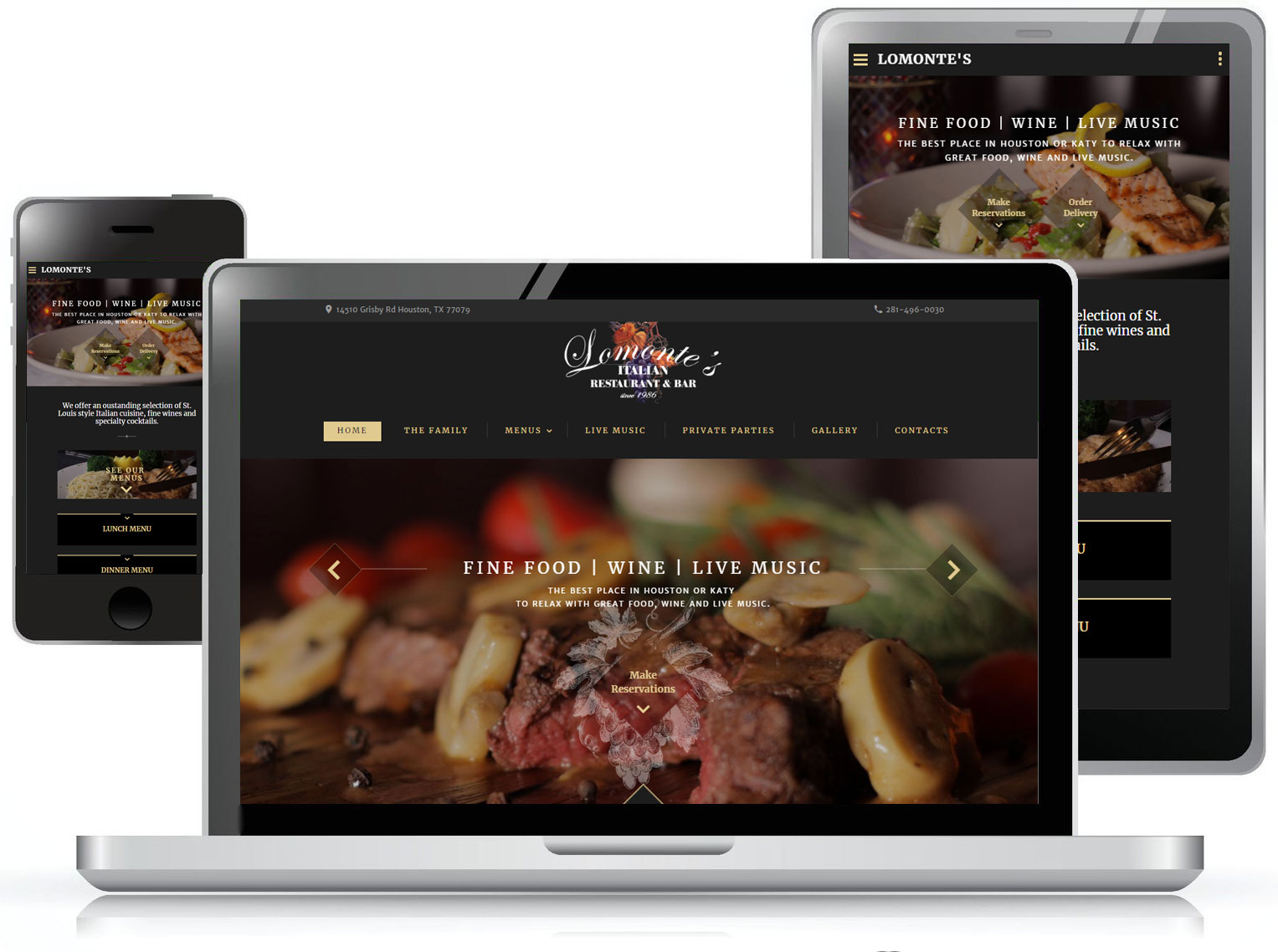 Lomontes Restaurant Website Design
Lomontes Restaurant hired Web Sales Group to redesign their website giving it a more impressive image of their establishment. They needed a site that matched the character of the restaurant and represented the friendliness of their staff and atmosphere. A slideshow on the front page was a very important addition so they could advertise any upcoming events or specials. This website includes a mobile version so that people can easily navigate the site to learn about their menus, live music schedules and more while on the go.
About Lomontes Restaurant in Houston TX
We have been a fan of Lomontes Restaurant for many years and are always excited to dine there. The restaurant has been open since 1983 and owned by Barbie Lomonte. They serve amazing St. Louis style Italian food and are staffed by an extremely friendly group of employees. With a romantic atmosphere in the main dining room and a fun and lively bar area everyone can find what they're looking for at Lomontes. The bar at Lomontes also features live music every Thursday, Friday and Saturday. Come see for yourself why they have been voted the best Italian restaurant in the Houston and Katy, TX area.
Visit Lomontes Website:
Lomontes.com
Website Info
Client:
Lomontes Restaurant
Location:
Houston, TX
Type:
Restaurant Website
Web Address:
www.Lomontes.com
Services Provided:
Web Design, Graphic Design, Search Engine Optimization (SEO)