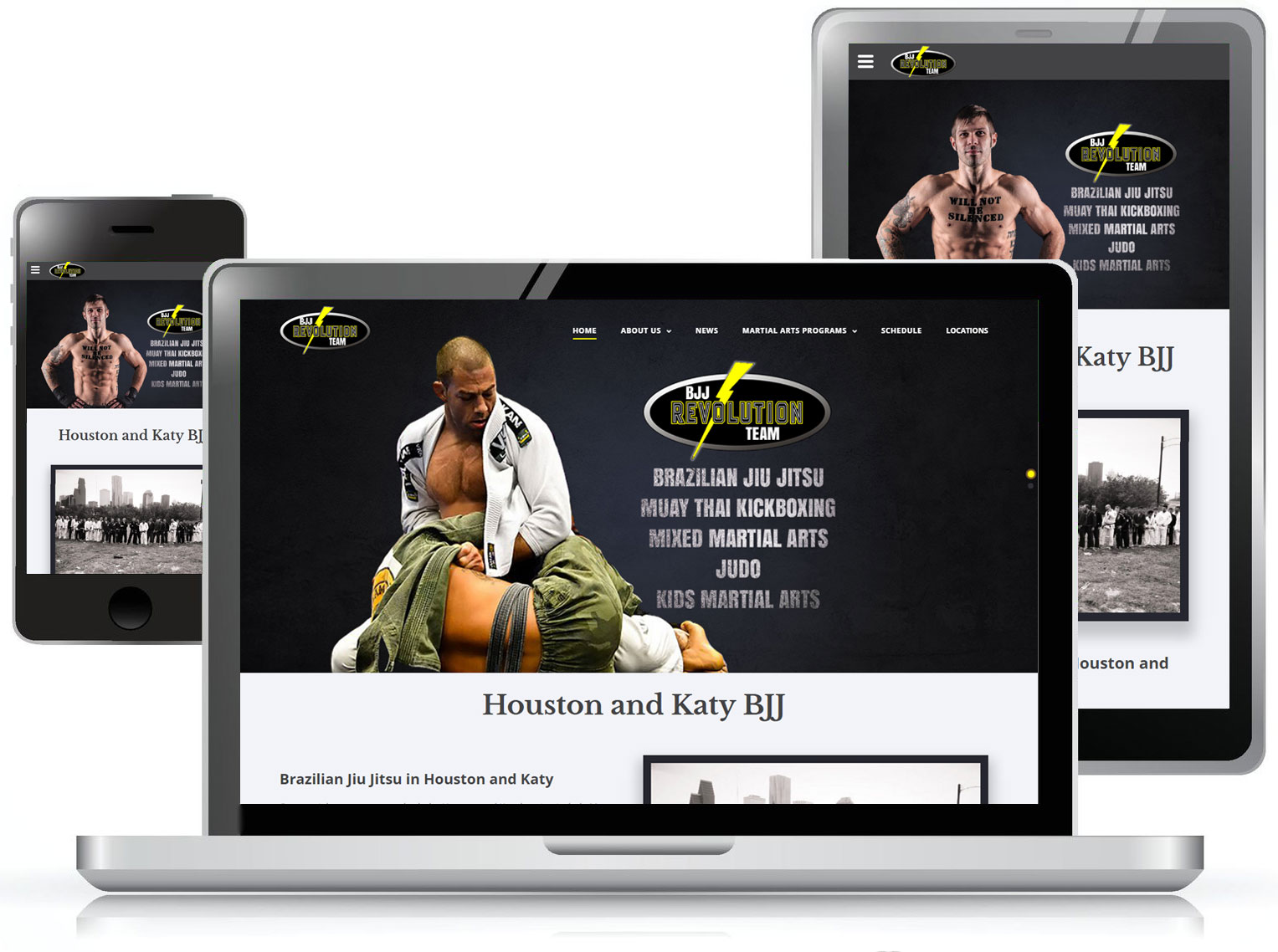 Revolution Dojo Website Design
We provided Revolution Dojo with web design and search engine optimization services for their martial arts training facilities in Houston and Katy, TX. Since designing their new responsive website and implementing SEO techniques their traffic has continued to increase. They're now getting new customers signing up for their training classes directly from the site.
About Revolution Dojo in Houston TX
Revolution Dojo has locations in Houston and Katy, TX that offer martial arts training classes. Professional instructors provide high quality training classes for Brazilian Jiu Jitsu (BJJ), Muay Thai Kickboxing, Mixed Martial Arts (MMA), Judo and more. Revolution Dojo also offers kids martial arts at their Houston and Katy, TX locations. If you're looking for the best place to train with top notch instructors this is where you want to go.
Visit Revolution Dojo Website:
RevolutionDojo.com
Website Info
Client:
Revolution Dojo
Location:
Katy, TX
Type:
Small Business Website
Web Address:
www.RevolutionDojo.com
Services Provided:
Responsive Web Design, Graphic Design, Search Engine Optimization (SEO)