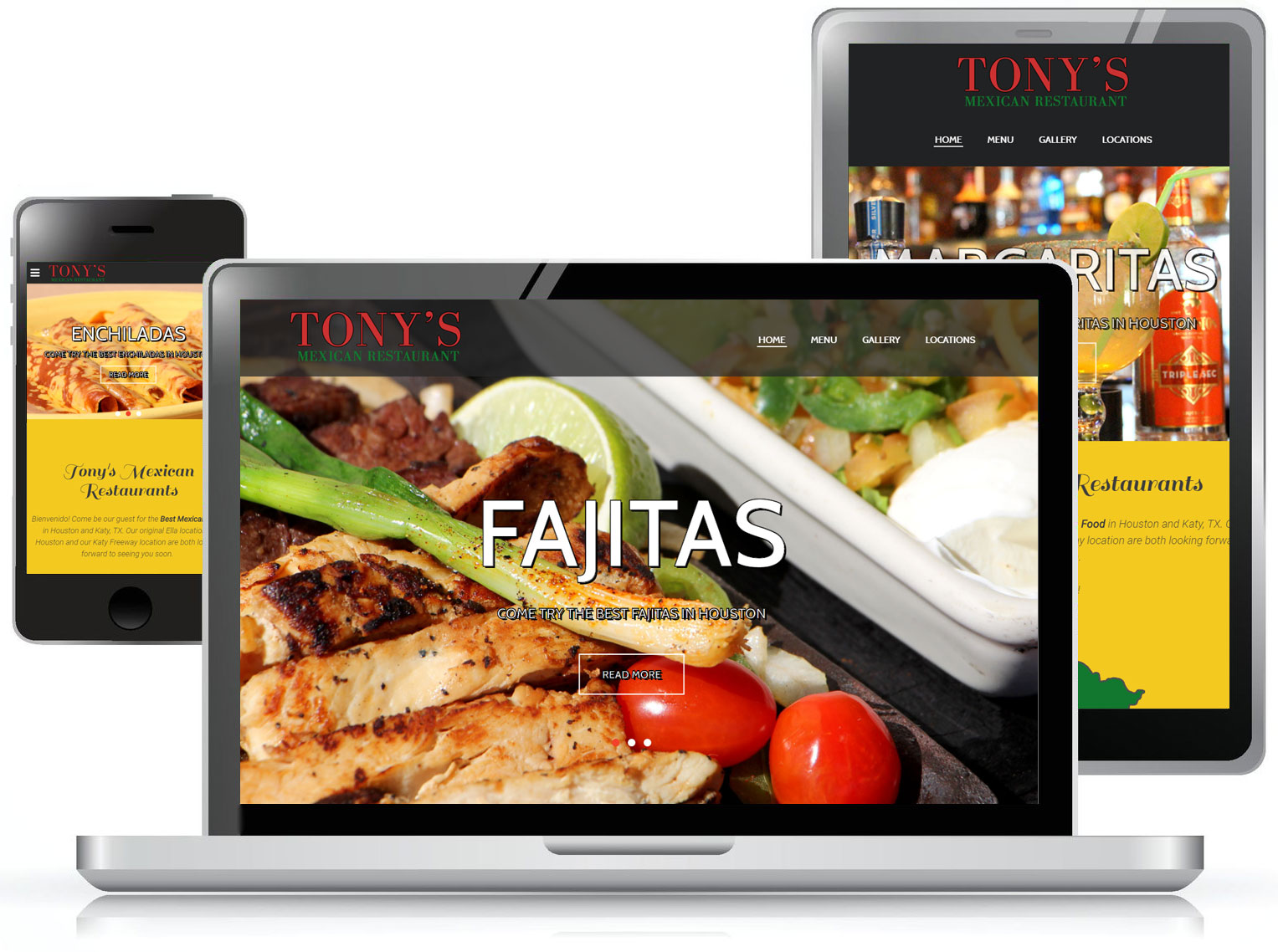 Tonys Mexican Restaurant Website Design
The owners of Tonys Mexican Restaurants wanted a more impressive website to represent their two locations. Having noticed Web Sales Group has designed many of the restaurants websites in the area they turned to us for their new project. After meeting with the marketing team for Tonys we able to get a feel for what they wanted the website to look like. The project only took a couple of weeks and the entire staff at Tonys loved new website for their restaurant.
About Tonys Mexican Restaurant | Houston | Katy TX
Tonys Mexican Restaurant has two locations in the Houston area. Their original location is on Ella Blvd just inside the 610 Loop. Their second location is on the Katy Fwy at Barker Cypress near Katy, TX. The restaurant has great fajitas, margaritas and the best cheese enchiladas in Houston. If you live in the Houston or Katy area you need to go try Tonys Mexican Restaurant. You won't be disappointed.
Visit Tonys Website:
TonysMexRestaurant.com
Website Info
Client:
Tonys Mexican Restaurant
Location:
Houston and Katy, TX
Type:
Restaurant Website
Web Address:
www.TonysMexRestaurant.com
Services Provided:
Responsive Web Design, Graphic Design, Search Engine Optimization (SEO)